Tired of the beaten paths and ready for a little adventure? Wanna admire a volcano without having to push through the crowds? Lace up your hiking shoes and get ready to discover the mystical beauty of Costa Rica's hidden gem – the Barva Volcano. Nestled amidst the lush cloud forest, this underrated volcano offers a unique and enchanting experience for nature lovers and adventure seekers. Find out why the Barva Volcano should be on your travel itinerary and get the essential information to make the most of your visit.
What makes the Barva Volcano so special?
With 2906 meters, the Barva Volcano stands proudly as one of Costa Rica's tallest volcanoes.
What sets it apart from its more popular active counterparts, such as Poás, Irazú, and Turrialba, is its long-extinct status. But the fact that it has been extinct for a long time should not make it any less interesting.
The absence of volcanic activity has allowed the surrounding flora and fauna to flourish undisturbed for thousands of years, resulting in the creation of a breathtaking cloud forest.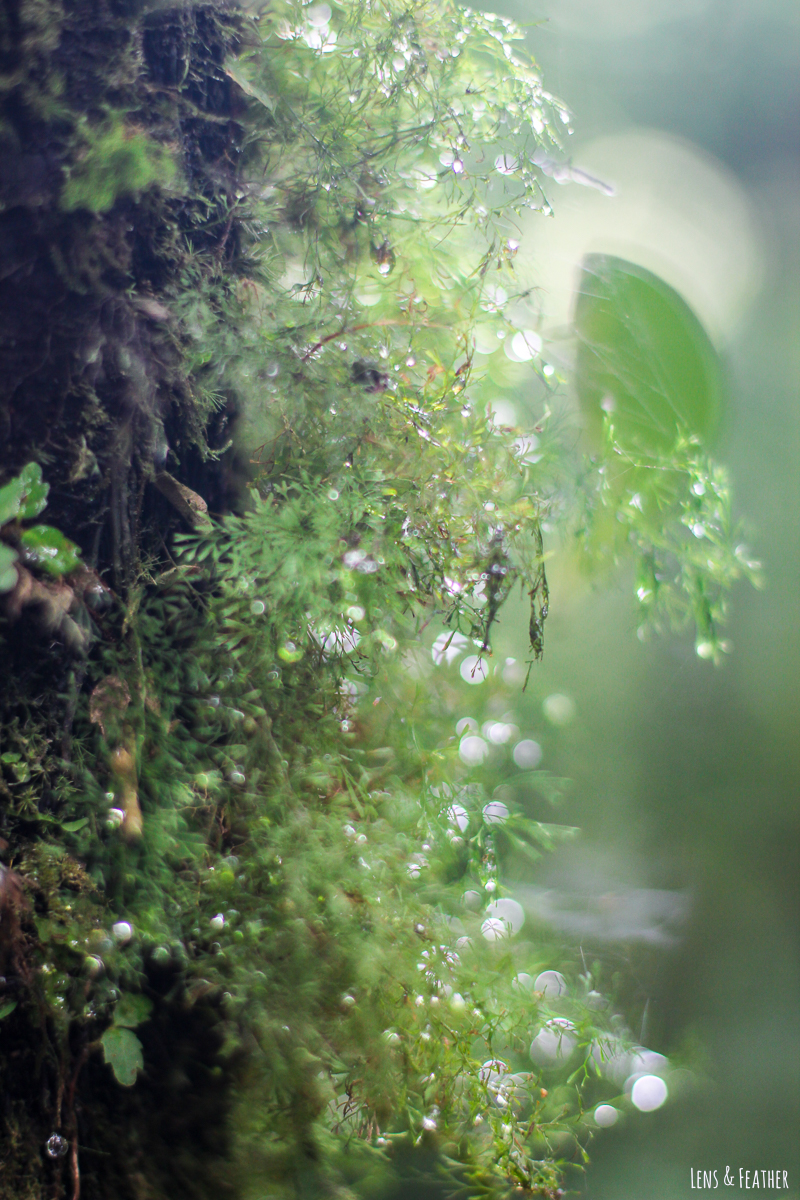 Despite its proximity to the capital city of San José, Barva doesn't end up on most tourists' bucket list. This is likely due to its more challenging accessibility and lesser-known status compared to the other volcanoes in the area.
However, it is precisely these factors that make it so appealing to nature enthusiasts and adventurous hikers.
Instead of walking along well-trodden paths to reach the crater, visitors to Barva Volcano will find themselves navigating through a secluded and enchanting cloud forest.
The forest is adorned with moss-covered trees, babbling brooks, and mystical veils of mist, creating an atmosphere of pure magic. Prepare to be enchanted by this pristine natural wonderland.
Hiking at Barva Volcano – my experience
Hiking trails here are no walk in the park! Depending on the weather conditions – which are often unpredictable in Costa Rica – the trail can become quite a challenge.
When I attempted to hike to the main crater in June (rainy season), I was told at the park entrance that the path was completely muddy and therefore closed for visitors. It was only possible to hike to the Copey Lagoon instead.
On top of this little disappointing start, it kept raining heavily for hours, turning the trails into small streams and leaving me soaked to the bone and shivering when I finally arrived at the lagoon.
But despite all of this, I found this hike simply breathtaking and would embark on it again anytime.
Start your hike at the Barva Ranger Station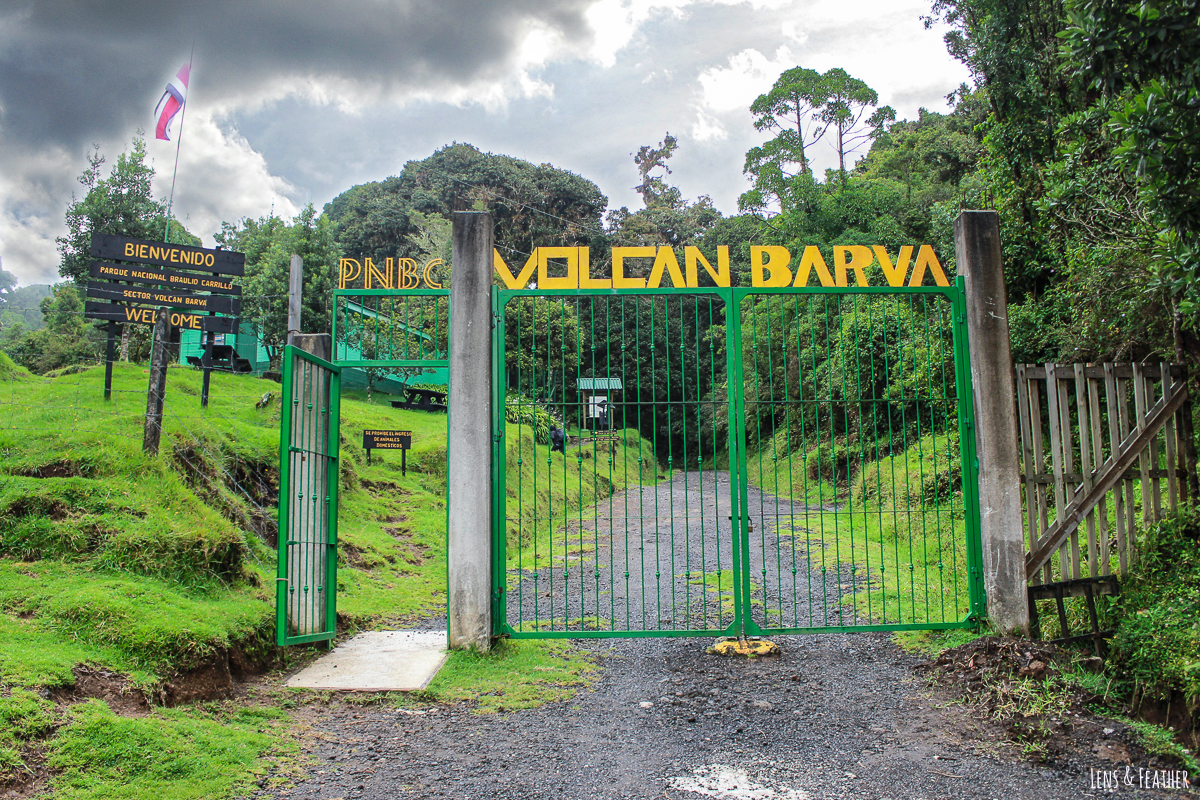 The hiking trail to the crater starts at the Barva Ranger Station, where it is recommended to get information about the current condition of the trails and pick up a free map from the rangers.
The most challenging trail leads approximately 2.5 km to the summit of the volcano. However, don't miss out on exploring the crater lakes, Lago Barva and Lago Copey.
Lago Copey hiking trail experience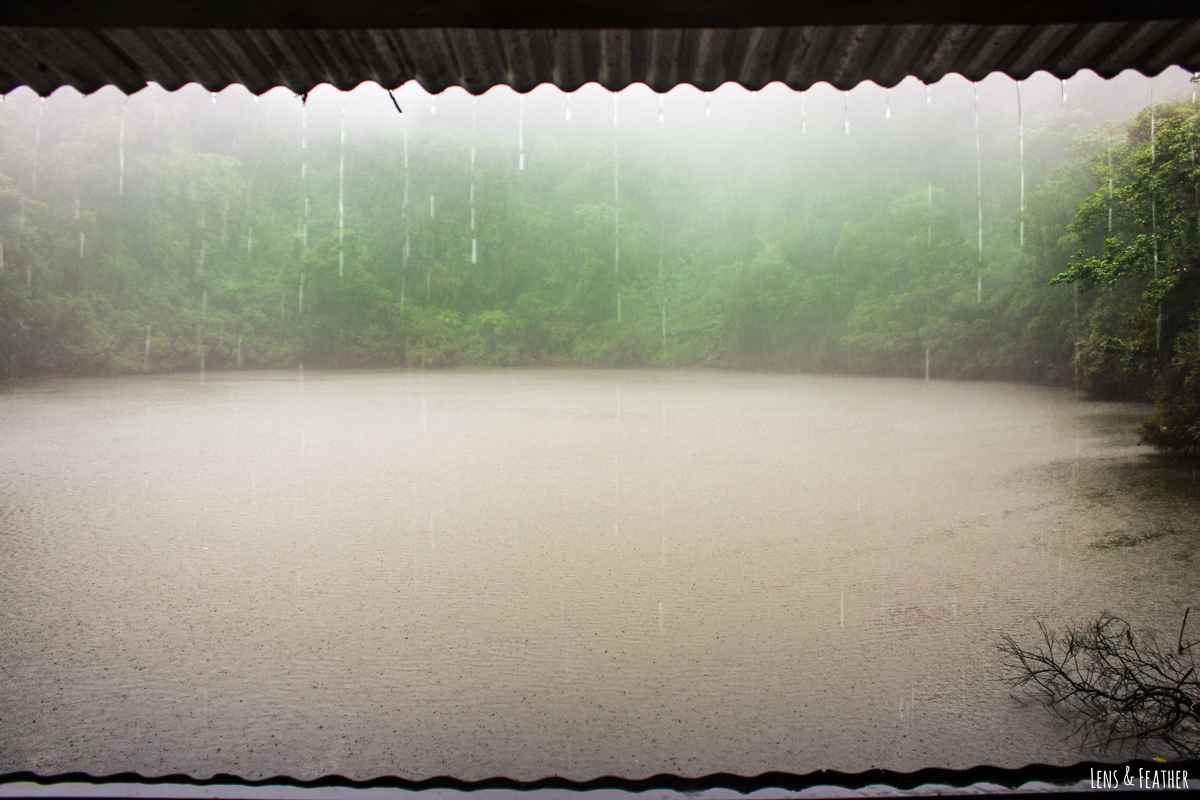 I found the hike to Laguna Copey to be quite enjoyable and, apart from the heavy rain streams, not very strenuous as it felt like there was hardly any uphill sections.
In addition to the windy platform above the lake, there is also a covered resting area on the lakeshore where you can take a break, protected from the sun or rain, depending on the weather.
Practical info about Barva Volcano
The Barva Volcano is located in the western part of Braulio Carillo National Park, north of Heredia. At the Barva Ranger Station, which serves as the entrance to the national park, there are camping facilities, toilets, and information.
There are no restaurants or shops nearby.
Opening hours of the national park: 8 am – 4 pm
Entrance fee: $ 12 per person for tourists
Phone number of the ranger station: (506) 2266 1883
Weather conditions at Barva Volcano
As the volcano is located at nearly 3000 meters above sea level, the temperatures can be significantly cooler than in the valley. The weather at the volcano is highly unpredictable, and temperatures can vary greatly.
It is always advisable to be prepared for rain, even during the dry season when the risk is lower, as downpours can still occur.
What to take with you:
Sweater and rain jacket (to put on if it gets cold and wet)
rain protection
sun protection
food and drinks
sturdy shoes (it's slippery)
some cash
How to get to Barva Volcano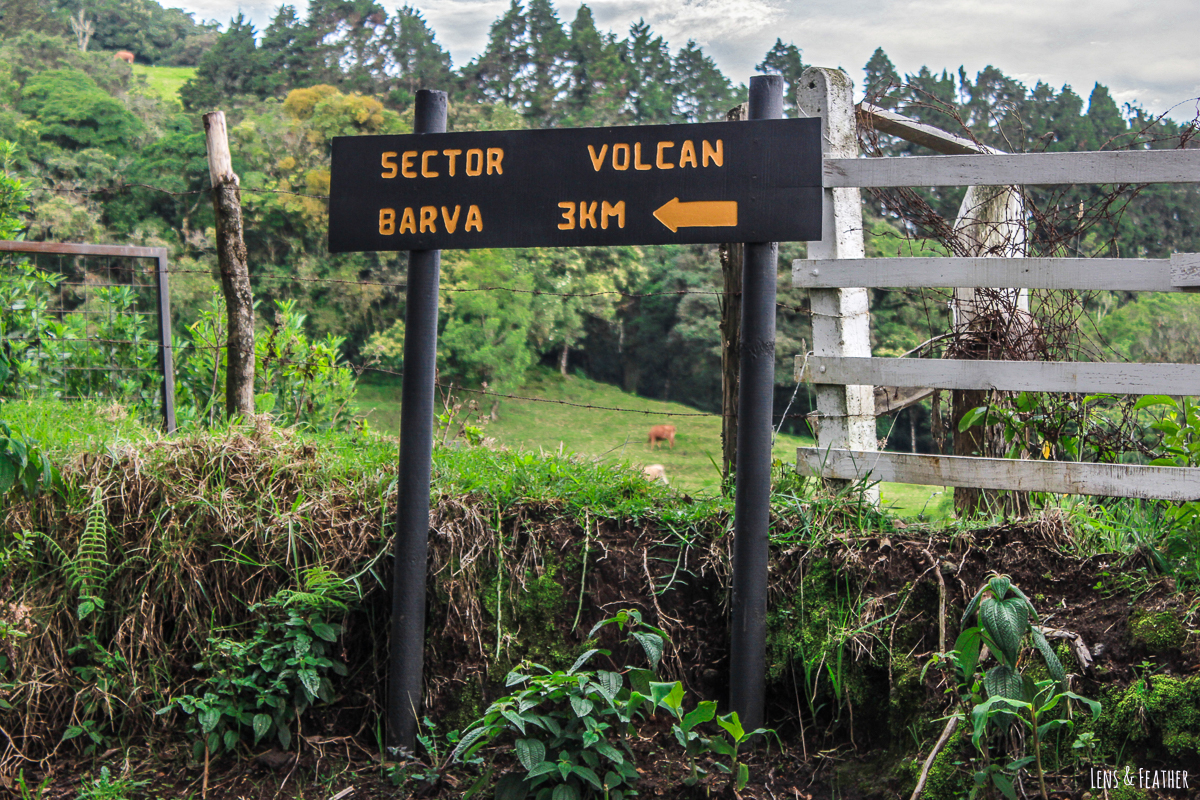 If you want to visit the Barva Volcano, you first have to make your way to the small village of Sacramento.
From Sacramento, there is a roughly 3 km gravel road that leads up to the Barva Ranger Station at the entrance of the national park. This last stretch of road can only be navigated with a 4×4 vehicle!
If you arrive without one, you will either have to be lucky enough to catch a ride or walk the additional distance on foot. However, the stunning views over the valley make up for the effort.
Travel to Barva Volcano by public bus
Traveling by public bus is the cheapest option as usual. However, it is recommended to take the earliest bus and ask your accommodation or bus drivers about the current departure times, as there are only a few buses from Heredia to Sacramento at specific times.
From San José, Alajuela, and the surrounding cities, you will usually need to take a bus to Heredia first.
From Heredia, it is best to take a direct bus to Sacramento.
If necessary, you can also take a bus to San José de la Montaña or Paso Llano and then take a taxi (approximately ₡ 5000) to Sacramento.
Travel to Barva Volcano by car
From Heredia, a paved road leads through Barva, San José de la Montaña and Paso Llano to Sacramento.
From there, continue the bumpy road up to the ranger station if you're lucky enough to have an off-road vehicle. If not, park your car and prepare for a little walk or catch a ride.
All in all – is Barva Volcano worth visiting?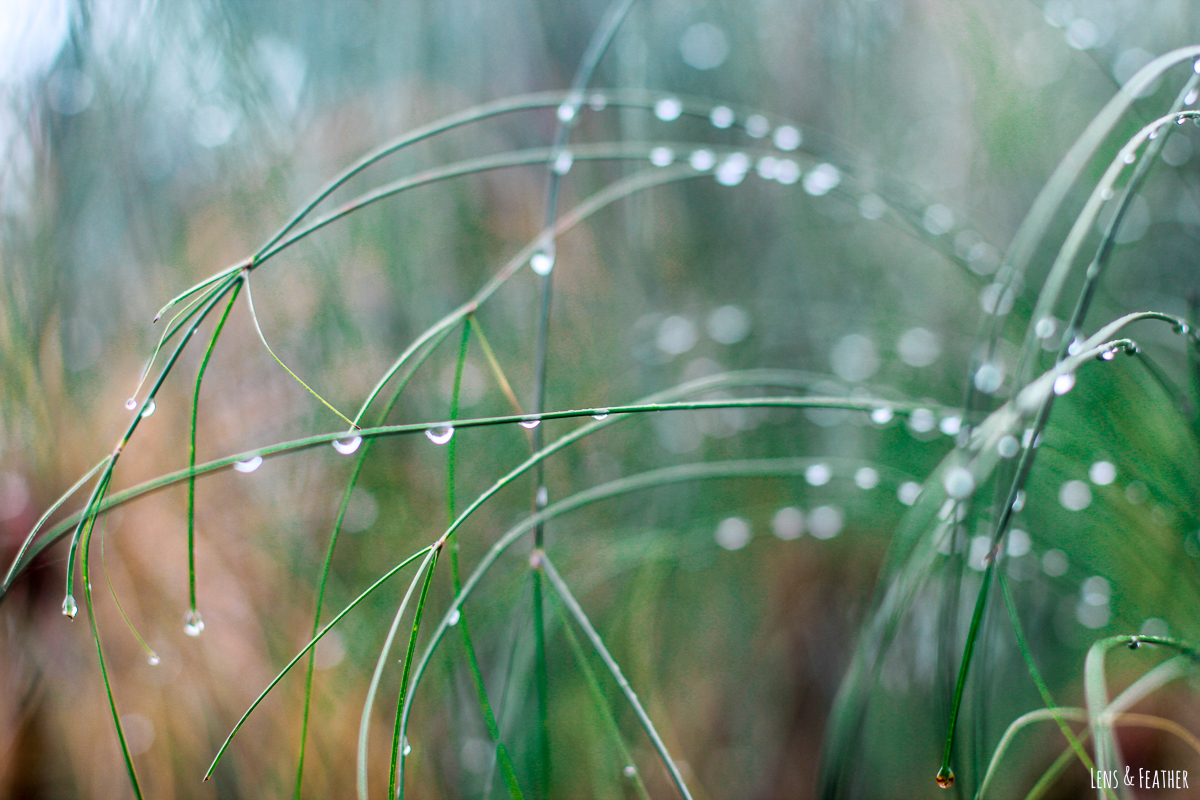 For anyone looking for a little adventure off the beaten path in Costa Rica and not afraid of a challenging, rain and mud-prone hike, I would highly recommend the Barva Volcano.
If you already got a tight travel itinerary, or if you are looking for more relaxation than adventure during your vacation, or if you are not really traveling in the Alajuela area – I would say skip Barva this time and have fun exploring something else.
Have you heard of the Barva Volcano before? Have you ever attempted the hike? Share your experiences in the comments below.